Cybercrime expert Brian Hay has launched a new report focusing on the best way to combat cybercrime, through truly understanding it. It offers insights into the prominence of the dark web and how to stop exfiltration of sensitive data.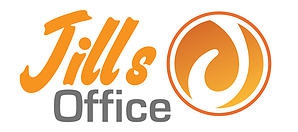 Cleveland, Australia - December 7, 2017 /PressCable/ —
A new cybercrime report has been launched by Brian Hay, the cyber threat specialist, detailing how to combat cyber threats in today's climate. Brian explains that it all has to do with understanding the lifecycle of cybercrime, and applying cultural cyber security for protection.
More information can be found at: https://culturalcybersecurity.com/single-post/2017/10/12/Life-Cycle-of-Cyber-Crime—by-Brian-Hay.
Brian Hay is the executive director of Cultural Cyber Security, which was created to help clients migrate their technology reactive security posture towards one that is proactive, intelligence led and drives business outcomes, reduces risk and grows people.
Whilst Cultural Cyber Security provides technical security support through key strategic partners it advocates organisations need to transition towards becoming a business enabler, a driver of profit and outcomes and when that has been defined, then look at the technology best placed to deliver. It also offers CCS strategic consulting, and cultural transformation, helping to improve security throughout a client's business.
His new report links to Sun Tzu's "The Complete Art of War", in which the author emphasises the need to "know the enemy." From there, it is easy to deduce that the more information someone has on their enemy, the greater their chances are of defeating them.
However, that knowledge needs to be based on information and intelligence. This allows people to make smarter, business based decisions that can improve their business.
The report goes on to detail that, through applying the logic of "Art of War", readers can deduce that the attack technologies so often guarded against when it comes to cybercrime are just the tools of the enemy. They are the means to the end, and it's the purpose of that end that is more worthy of debate.
Cybercrime encapsulates three primary sectors: nation sponsored attacks, organised crime, and hacktivism. Further delving into these sectors reveals that organised crime arguably represents 90% of all attacks instigated, the motivation of which is to make criminal profits
The report dives into the popularity of the dark web for trading information, because ultimately this information equates to money. By effectively monitoring the dark web, it's possible to massively reduce the exfiltration exposure of information.
Full details on the report can be found on the URL above. Readers can get more information on how to combat cyber threats by checking out other articles on the site here: https://culturalcybersecurity.com/blog.
Contact Info:
Name: Roger Glasson
Organization: Cultural Cyber Security
Address: PO Box 988, Cleveland, QLD 4163, Australia

For more information, please visit https://www.culturalcybersecurity.com
Source: PressCable
Release ID: 274553